Personalized Aesthetic Surgery
Plastic Surgeon Tijuana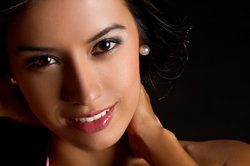 Welcome to our state-of-the-art aesthetic surgery practice, founded by aesthetic plastic surgeon Dr. Rodolfo Castillo Calderon. Located in Tijuana, we proudly offer a full range of aesthetic procedures. Dr. Castillo is pleased to see you in person for each consultation, and offers adequate, sincere and respectful attention and evaluation to offer the best solution for each patient's case. He will fully explain each procedure so patients are informed and sure that the decision they reach is the right one. He wants you to be an active participant in your treatment, and will customize each procedure to achieve the best results and meet your individual goals.
Contact us today to schedule a consultation.
Meet Dr. Rodolfo Castillo Calderón
Dr. Castillo is an esteemed and experienced aesthetic surgeon. He studied medicine at the Faculty of Madicine of La Salle University and completed general surgery training at Mexico's General Hospital, with a subspecialty in plastic, aesthetic, and reconstructive surgery. Since founding his own practice, he has earned a reputation for superior patient service, customized care, and medical success. He is certified by the Mexican Board of Plastic, Aesthetic, and Reconstructive Surgery (CMCPER).
Dr. Castillo is a proud active member of several recognized medical associations, including:
Mexican Association of Plastic, Aesthetic, and Reconstructive Surgery
Aesthetic and Reconstructive Surgery Association of Baja California
American Society of Plastic Surgeons (ASPS)
International Society of Aesthetic Plastic Surgery (ISAPS)
Ibero Latin-American Federation of Plastic Surgery (FILACP)
Baja California College of Plastic, Aesthetic and Reconstructive Surgery
Patient Safety
For Dr. Castillo, patient safety is a major focus. He performs all procedures at a local hospital. These facilities allow him to treat patients with specialized care and advanced equipment. He is also better able to monitor patients who require an overnight stay. Dr. Castillo works alongside a registered anesthesiologist, who will choose the best method of anesthesia for each patient, based on the procedure, overall health, and patient preferences. In addition, when performing rhinoplasty procedures (nose jobs), Dr. Castillo collaborates with an ear, nose, and throat specialist, Dr. Carlos Pedroza Mendez, to ensure the best possible treatment for functional problems, in addition to aesthetic improvements to the nose. Finally, he maintains an ongoing relationship with his patients and monitors their progress for 12 to 18 months, until the final results develop.
Treatments Offered
At My Best Body Ever, we offer a wide range of procedures. Dr. Castillo takes a conservative approach and provides patients with subtle, natural-looking face and body treatment. Procedures offered include:
Dr. Castillo will often combine several procedures to give you are more comprehensive makeover. He will help you to set reasonable expectations for each procedure, and he will create a tailor-made treatment plan to achieve those goals.
If you would like to learn more about how Dr. Castillo can help you achieve the appearance you desire, please contact us today.